Clayton High School's Concert Bands are divided into two ensembles: Concert Band (for beginning students) and Symphonic Band (for intermediate and advanced students).
Clayton High School's Concert Bands perform with a wide range of winds instruments, including flutes, clarinets, saxophones, french horns, trombones, euphoniums, and trumpets. A variety of percussion instruments are also incorporated, including snare and bass drums, cymbals, xylophones, marimbas, vibraphones, tambourines, chimes, timpani, and more.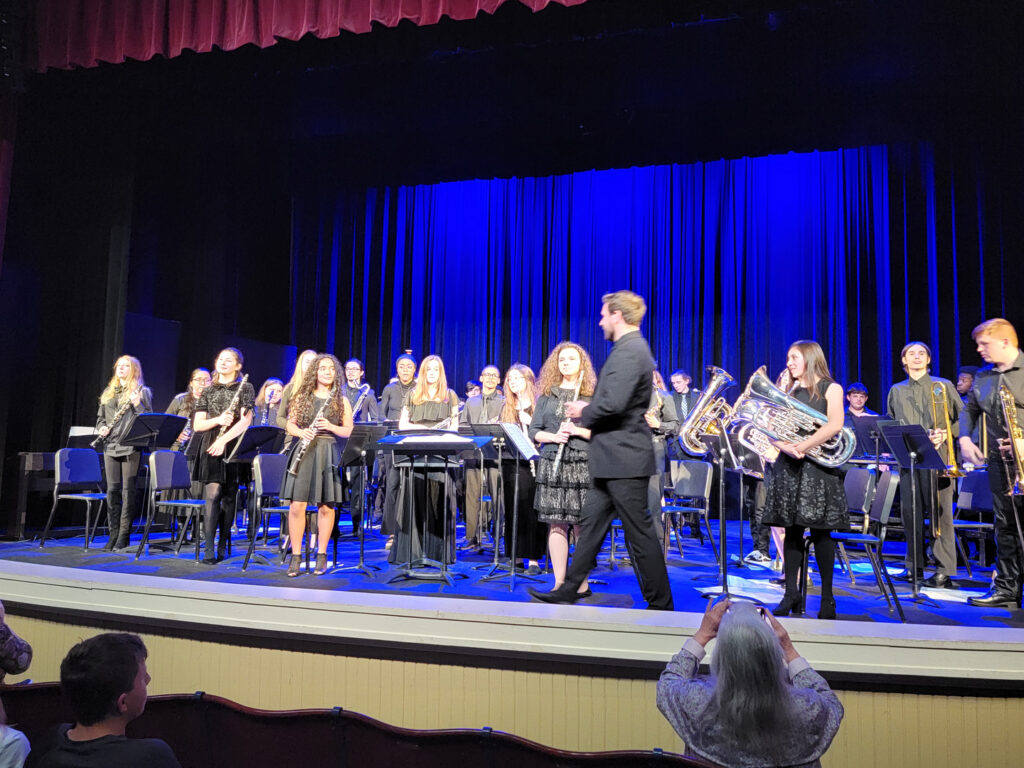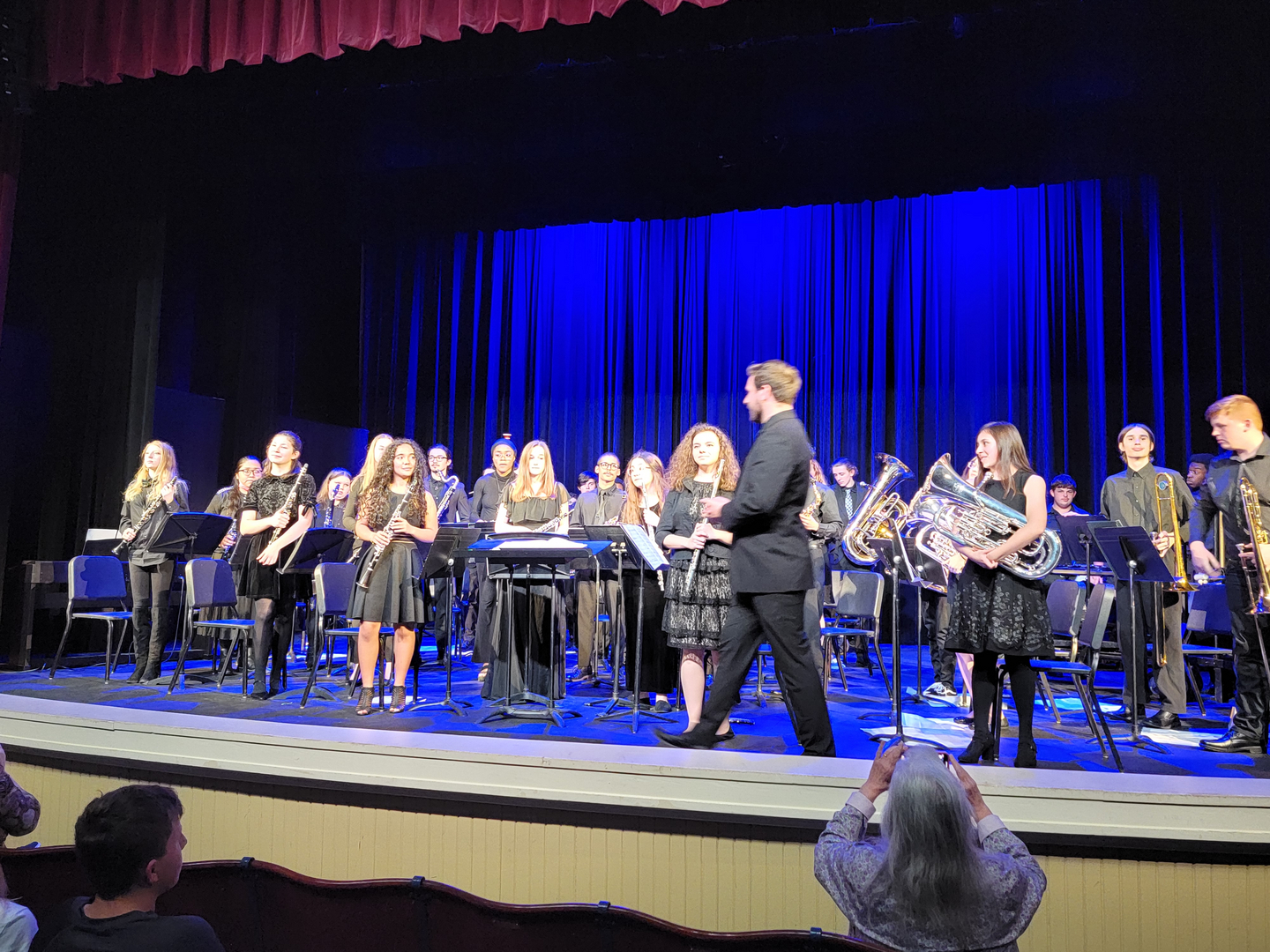 Concert Bands perform in four concert performances throughout the year, scheduled in the Fall, Winter, Early Spring, and Late Spring/End of Year. The ensembles perform a wide array of musical pieces, including wind compositions, concert marches, contemporary selections, and more. Notable pieces previously performed include "First Suite in E Flat" by Gustav Hoist, "At Dawn They Slept" by Jay Bocook, and "The Witch and The Saint" by Steven Reineke. Concerts are typically held at The Clayton Center in downtown Clayton.
While the Concert Band does not perform competitively, students have the opportunity to compete among each other at the County, District, and State levels, sponsored by North Carolina Bandmasters Association. Students chosen to represent their county, district, or state levels are placed into chairs at one of the group ensembles offered. Students learn to perform a number of pieces selected by a guest clinician director, which are performed for a live concert audience.
The Concert Band is open to Clayton High School students in 9th-12th grades, regardless of musical experience. For Symphonic Band, auditions are held each year in February/March. Based on personal performance and overall musical growth, students may also be invited to perform with the Symphonic Band at the Director's discretion.
All interested are welcome - no experience is necessary! For most students, instruments can be rented from the CHS Bands at a minimal cost to cover upkeep and maintenance.
Have questions or want to learn more? Email the Clayton High School Bands program at claytonhighband@gmail.com for more information.​​​